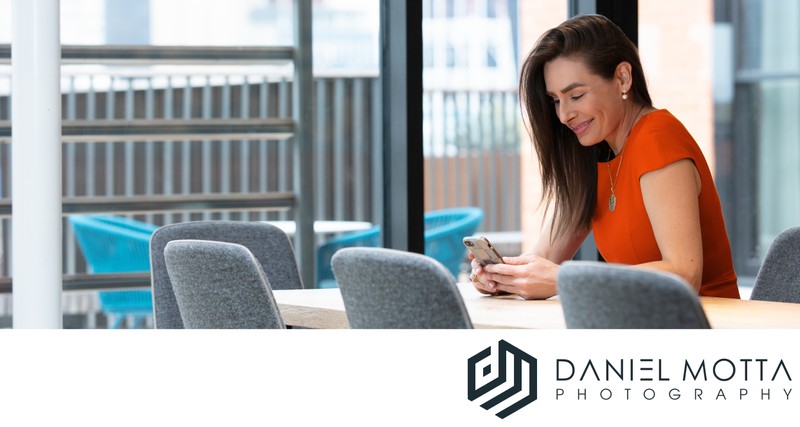 COMMERCIAL & ADVERTISING
With a client-focused approach, I deliver impactful commercial and advertising photography services. It is my mission to increase the perceived value of a product or service with my photography in order to elicit profitable action from your customers. By specializing in different types of commercial and advertising photography, I help small businesses, agencies, and Fortune 500 companies inspire and inform their audience as part of a coordinated promotional strategy.
From brand imagery and sports photography to real estate photography and medical photography, there are a diverse range of photography needs to support an organization's business and marketing goals. As one of the best commercial photographers in Dallas, I work closely with my commercial clients to creatively and authentically develop collections of images that have visceral effects, thus driving interest and motivating behavior.
Buildings, landscapes, automobiles, and consumer products are commonly part of a commercial and advertising shoot or portfolio. Live action shots as well as candid stills of professionals conducting business are also powerful visuals that both small and established businesses use to help them achieve a competitive edge. With years of experience and an ever present passion for impeccable style, I skillfully leverage color, lighting, and framing to present professional commercial photography that helps you grow your business.
TYPES OF COMMERCIAL & ADVERTISING PHOTOGRAPHY
Brand images
Editorial photography
Fashion photography
Fitness photography
Jewelry photography
Sports photography
Aerial photography
Architecture photography
Interior photography
Automobile photography
Marketing photography

E-commerce photography
Food and beverage photography
Law/Legal/Attorney photography
Lifestyle photography
Journalism photography
Advertorial photography
Product photography
Industrial photography
Business photography
Real estate photography
Medical photography
COMMERCIAL PHOTOGRAPHY PRICING
Commercial and advertising photography can assist in building a brand's visibility, credibility, and profitability. Unlike pricing for other types of photography, commercial photography pricing is not offered in packages. It's important that we discuss your unique goals and needs which will inform many variables that contribute to pricing, including, but not limited to: usage*, time spent on-site, and the volume of final images. If you are interested in commercial photography services, give me a call for a custom quote.
*See usage definitions under "Additional Information" below.
COMMERCIAL PHOTOGRAPHY
Used to sell or promote a product, service, or idea. Advertising, marketing, and promotional activities all fall into this category.
EDITORIAL PHOTOGRAPHY
Used primarily for journalistic or educational purposes. Images featuring people and things not licensed for commercial use can be used in newspapers, magazines (print and online), as well as text books and educational blogs.
RETAIL PHOTOGRAPHY
Generally commissioned or purchased for the client's own personal use (e.g., wedding photography, senior portraits, pet photography, fine art, etc.). Licensing issues do not arise as often in this category. While the photographer retains the copyright, the client's fee may include a grant of reproduction rights.
COPYRIGHT
A copyright is a legal device that gives the creator of a literary, artistic, musical, or other creative work the sole right to publish and sell that work. Copyright owners have the right to control the reproduction of their work, including the right to receive payment for that reproduction. An author may grant or sell those rights to others, including publishers or recording companies. Violation of a copyright is called infringement.
Copyright is a property right. Under the Federal Copyright Act of 1976, photographs are protected by copyright from the moment of creation.
According to the U.S. Copyright Office, the owner of the "work" is generally the photographer or, in certain situations, the employer of the photographer. Even if a person hires a photographer to take pictures of a wedding, for example, the photographer will own the copyright in the photographs unless the copyright in the photographs is transferred, in writing, and signed by the copyright owner, to another person.
The subject of the photograph generally has nothing to do with the ownership of the copyright in the photograph. If the photographer is no longer living, the rights in the photograph are determined by the photographer's will or passed as personal property by the applicable laws of interstate succession.
USAGE LICENSE
Simply put, a license is a contract in which the photographer grants specific rights to the client who wants to use the image. The client can only use the image within the scope of the agreement.
HOW TO OBTAIN A COMMERCIAL LICENSE
Clients can obtain licensed photography in two ways. First, they can hire a photographer to create new work (Assignment Photography) which will be licensed for the client's specific purposes. The second – and less expensive – option is for the client to obtain a license for already-existing work (Stock Photography).
CREATIVE FEE
The creative fee is charged by the photographer for his or her efforts to bring a project to a successful completion. In addition to time spent, the creative fee may be calculated by considering factors such as the photographer's experience, specialized expertise, reputation, or anything that contributes to the overall creative effort.
PER DIEM
Per diem is Latin for "per day" or "for each day." While per diem has several meanings, in relation to Photography, it is the daily allowance paid to photographers for expenses incurred while traveling for business. These expenses could be for lodging, meals, tips, taxi, and other ground transportation fees. Incidental per diem traveling expenses also include things such as as dry cleaning, laundry, phone use, WiFi, and room attendant tips.
EXCLUSIVE LICENSE
When granted, an exclusive license limits not only the client in their use of the licensed image(s), but also the photographer in their ability to license the work to multiple users. It's also important to note that exclusive licenses can be very broad or very specific. The license might grant the licensee exclusive rights to use a photo singly, or in any combination of a specified media, industry, territory, language, time period, product, and/or any other specific right negotiated between the licensor and licensee.
NON-EXCLUSIVE LICENSE
The licensor can grant the same or similar rights to multiple licensees. Unless otherwise negotiated, licenses are non-exclusive.
UNLIMITED USE
This is pretty much exactly what it sounds like. It's a very broad grant of rights that permits the client to use the photo(s) across all media types and parameters (e.g., territory, duration, etc.).
LICENSING FEE
This is the price charged by the licensor to the licensee in exchange for a grant of rights permitting the use of one or more images in a manner prescribed in the license. The fee can – and will – be based on factors such as circulation, size of reproduction, and specific image qualities.
BUYOUT
A buyout means that the creator of a work transfers the copyright to another party, thus relinquishing all rights and ownership. Prices for buyouts are usually negotiated with the creator of a work, and those prices are based on a variety of factors.
WORK FOR HIRE
Also known as "work made for hire," this term is defined in the U.S. Copyright Act as a work prepared by an employee within the scope of his or her employment, or a work specially ordered or commissioned for use as a contribution to a collective work. What does that mean for you? It means that you may not hold the copyright to a photo that you took while working for someone else. And if you don't own the copyright, you have no legal standing to license the work to a third party.
HOW IT WORKS
Getting to know my clients is one of the best parts of my career as a photographer. Below, please find the 4-step process that makes it easy for us to connect, consult, book, and then work together on your next Dallas-based photography event.
1. CONTACT ME
Reach out to me via phone, email, or the form on the "Contact" page to connect.
2. SCHEDULE A FREE CONSULTATION
We can schedule a call — or video chat — to talk about your commercial and advertising photography needs.
3. BOOK ME
We'll get a contract in place and schedule your next photography event.
4. MANAGE CLIENT PORTAL
Once your event is booked, you'll get access to your password-protected, online client portal where you can manage your account, including proofing and downloading photos.